Music Samples
---
Here are a couple of songs I recorded in my little 2-bedroom house using a Tascam 1/2" TSR-8 tape deck sync'd with a Tascam 238 8-track cassette deck. The drums were in the far bedroom, the bass, keyboard, vocalist & I are in the living room with the tape decks & mixer, the guitarist is either outside or in the other bedroom. These were recorded & mixed using a portable 18 channel analogue mixing board. (Seck 1882).

---
Since then, I've changed over to all digital recording. I still use a lot of Analogue, and Tube based equipment, but all the recording and mixing is now done on a Mac using Digital Performer.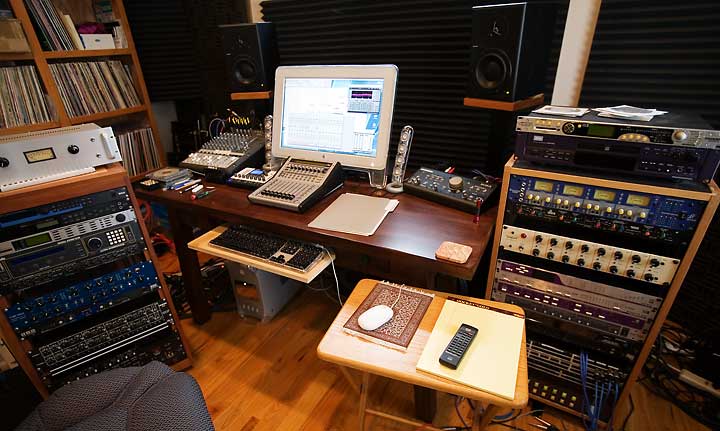 Here are some samples from my last two recording projects:
These are RUFF mixes, and not the final product, but they are pretty close to done.
The drums on these 3 tracks were the electronic V-Drums in the music room.
On My Own - Nice acoustic guitar, vocals & v-Drums.

WestCliff - These 3 were all written & performed by Sam.

My Dream - He recorded, and sang all the parts.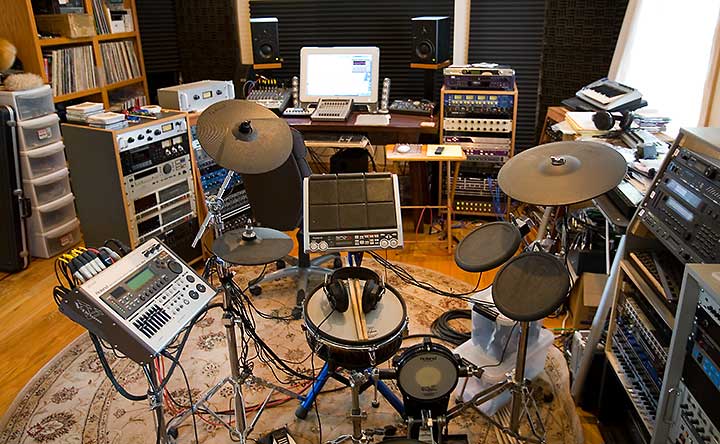 ---
These are LOUD punk rock full band recordings of the band SkyBreaker using real drums in the living room.
Through Sickness - Interesting arrangement.

Stand Up - Very Loud, heavy metalish.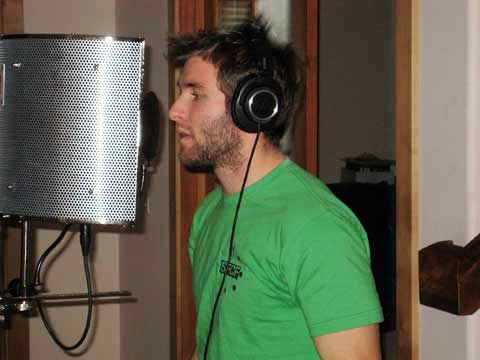 ---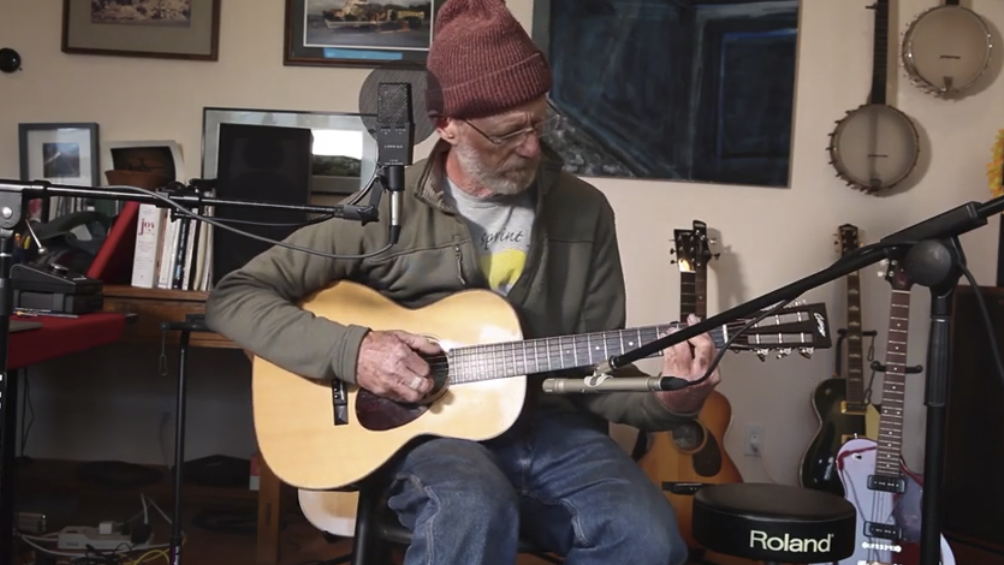 Heres me singing: Nothin But You
---